Faith and Healing
Posted by Leon Leonard on August 6, 2019
Many of God's people are currently experiencing chronic health trials. We need to constantly remind ourselves of what God's Word says about faith and healing.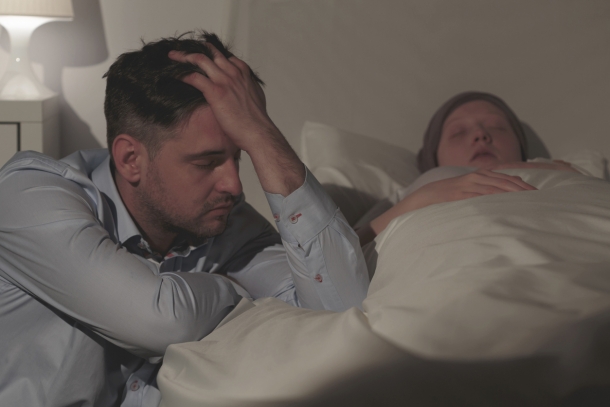 We are all afflicted with health trials during our lifetimes. These conditions are no respecter of persons. Fortunately, both mainstream and alternative medicines can be helpful and have lengthened life expectancy, despite our culture's nutritionally deficient tendencies. Nonetheless, the medical profession can't help in every circumstance, and sometimes God's people suffer chronic health difficulties.
God's people know, however, that God declares that He can heal our diseases. How can God make such claims? The simple answer is, He designed and created the human body! God created all things perfectly, including the human body. It was designed to operate in good health and be sustained by God.
But after sin entered our world, mankind's rejection of God meant people refused His active presence in their lives—which would have included sustaining good health. Sinful behavior also brought other consequences that have contributed to many of the health problems man faces.
In His instructions to ancient Israel, our Creator connected commandment-keeping and health. "If you will diligently listen to the voice of the LORD your God, and do that which is right in his eyes, and give ear to his commandments and keep all his statutes, I will put none of the diseases on you that I put on the Egyptians, for I am the LORD, your healer" (Exodus 15:26, English Standard Version).
Sin is defined as the breaking of God's perfect law (1 John 3:4). Sin has resulted in many of the spiritual and physical maladies that affect mankind. (Of course, this does not mean that every person who is sick has personally sinned.)
Do we have faith?
Though God has the power to heal all sicknesses, He never promised to intervene and heal immediately every time His people get ill. If God healed every health issue we had, we would have eternal life in the flesh. God wants us to desire eternal spiritual life and to press forward in faith and obedience to be in His Kingdom.
But God does reserve the prerogative to heal according to His mercy and will. He has the power to heal any physical ailment, from the common cold to cancer, in a microsecond! I personally know many of God's people who have been healed—and others who have not. God healed me of migraines 47 years ago, and there has been no recurrence.
When we, in faith, pray to God and ask for His healing, we have to trust Him to do what's best for us in His supreme wisdom. Sometimes He heals instantly, and sometimes gradually. Other times He says not now, or He may choose not to heal us in this lifetime.
Whatever God's answer, it is our responsibility to have faith and trust in His perfect will and timing. James 1:6-7 reminds us of the importance of faith: "Ask in faith, with no doubting, for he who doubts is like a wave of the sea driven and tossed by the wind. For let not that man suppose that he will receive anything from the Lord."
Sometimes our faith is tested
When God doesn't heal us, it's also helpful to consider what James wrote just prior to his statement about faith: "My brethren, count it all joy when you fall into various trials, knowing that the testing of your faith produces patience. But let patience have its perfect work, that you may be perfect and complete, lacking nothing" (verses 2-4).
Our faith will be tested sometimes so God can see how faithful and patient we are.
Seven helpful points to remember
Here are some scriptural points that are helpful to keep in mind when we are dealing with a health trial and go to God for healing:
God won't leave or forsake us (Deuteronomy 31:6). Though immediate healing isn't guaranteed, this promise is.
God never puts us through more than we can handle (1 Corinthians 10:13).
God promises to provide a way of escape so we are able to bear it (1 Corinthians 10:13).
There is no disease that God cannot heal (Psalm 103:3).
He knows what is best for us at all times (Jeremiah 29:11).
When we are sick, we are to call an elder of God's Church to pray over us and anoint us with oil (James 5:14).
We must accept God's decision in faith and believe that whatever He does, He will work out the circumstances of our life to accomplish His purpose for us (Luke 22:42; Romans 8:28).
Remember that despite what we are going through today, there is coming a time when all disease and suffering will be a thing of the past. Revelation 21:4 gives a glimpse of this time: "And God will wipe away every tear from their eyes; there shall be no more death, nor sorrow, nor crying. There shall be no more pain, for the former things have passed away."
The great, all-powerful God of the universe will make this vision a reality!
To learn more of what the Bible says about this topic, read our article "Divine Healing."