"This World Is Not the One I Grew Up In…"
Posted by Karen Meeker on May 1, 2012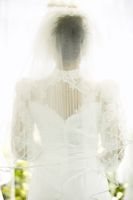 Our world continues to change at an increasing pace, but is it for the better? As the values of the past become endangered, what can we hold on to?
Several years ago my husband was speaking to a group of Church members; and while I'll admit I have forgotten his overall topic, I do remember a comment he made, one tinged with nostalgia: "This world is not the one I grew up in."
He recounted many changes he had seen during his lifetime, including constant political jostling and maneuvering on the world scene and, in his own country, a precipitous moral slide. There was an almost palpable silence.
Endangered list
Recently I revisited that comment after listening to a friend talking about her 10-year-old son. His grandmother had sent a birthday card with a few handwritten lines added. "He had a hard time reading her message," she mentioned. "And come to think of it, I haven't seen him doing any cursive writing lately. I wonder if they do that anymore."
Not do cursive writing? Not able to read cursive writing? Does that mean my great-grandchildren would not be able to read any handwritten notes I might write them? I found that a troubling thought.
But that is not the only troubling thought I've had in recent months. I'm thinking of starting an "endangered" list as I'm confronted with my own ever-changing world.
Take modesty, for instance
In a recent Wall Street Journal article, "For Prom, Schools Say 'No' to the Dress," Elizabeth Holmes reported on several school districts trying to buck the prevailing trends and establish some firm guidelines for prom attire for both girls and guys.
Holmes quotes Catherine Moellering, an executive vice president of the trend-spotting firm Tobe: "The trend toward revealing prom dresses comes straight from Hollywood." She continued that teen girls notice Jennifer Lopez's skintight dress at the Academy Awards, the barely-there costumes on Dancing With the Stars and the Real Housewives' revealing wardrobes. Retailers, it seems, are more than happy to provide the latest knockoffs for eager teen buyers.
A few daring school officials across the country are taking steps to establish dress codes prohibiting plunging necklines, skimpy skirts, low-slung backs and thigh-high slits. Some schools have created posters with visuals of unacceptable dresses.
On the matter of cleavage, one dress code instructs a girl "to place the index finger on one side of the collarbone and the thumb on the other." If any skin shows beneath her hand, the dress is too low, and she will not be allowed to attend the prom unless she makes appropriate changes.
Guys aren't exempt either: No sagging pants, and at least one school's guidelines include that male students must keep their shirts on all night, adding, "We don't care that you work out."
I applaud those schools trying to stop this trend, but it seems very unlikely that modesty will overcome the titans of Hollywood and Madison Avenue.
Is the wife an endangered species?
Recently I was trolling through the nonfiction aisles of the local library in hopes of snagging something new and interesting to read. A History of the Wife by Marilyn Yalom (2002) filled the bill.
The title of her introduction was intriguing: "Is the Wife an Endangered Species?" How could that be?
As I read through her opening paragraphs I noted Yalom's chronicle of challenges and considerations attached to becoming a wife through history. It might have been an arranged marriage or solely for progeny. It might have been to provide sex and housekeeping services. Was she required to be subservient, or could she be independent? Or, as a matter of practicality, was marriage simply to be an affair of the pocketbook?
Then she predicted a social change already in the making: "And if I may venture into even more uncertain territory, I believe we shall see in the twenty-first century a further development in the history of wife. American states will legalize same-sex partnerships, following the Vermont model of 'civil unions,' which provide gay couples with numerous benefits including inheritance rights, tax breaks, and the power to make medical decisions for a partner."
Yalom concluded with a provocative question: "Who will be the 'wife' in a gay or lesbian marriage? Can the term 'wife' have meaning in a union where there is no sexual difference between the partners? Or will the 'wife' survive as a social and psychological construct implying traditional feminine qualities …?"
What a dilemma!
Coping with an ever-changing world
My husband was right. This is not the world he grew up in. Nor is it the one I grew up in. I could easily find myself obsessing over things I cannot change—even something as trivial as the disappearance of cursive writing. I could become discouraged in the face of a relentless moral slide.
The only recourse is to anchor myself to things that do not change:
The Lord does not change (Malachi 3:6).
Jesus Christ is the same yesterday, today and forever (Hebrews 13:8).
God's commandments don't change. They are to be kept to a thousand generations (Deuteronomy 7:9).
God cannot lie (Titus 1:2).
And I can rest assured that eventually Jesus Christ, in His righteousness, will restore all things (Acts 3:18-21), not just to the way they were when I was young, but to the perfect and wonderful way our Creator intended.
Karen Meeker looks to the coming Kingdom of God to set all things aright.
For more about the current moral slide and God's solution for it, see: