What Is Really Important in This Life?
Posted by Judy Swanson on July 18, 2017
Reminders of our mortality can motivate us to look for what is truly important. The Bible shows that living the way of love and peace is a high priority.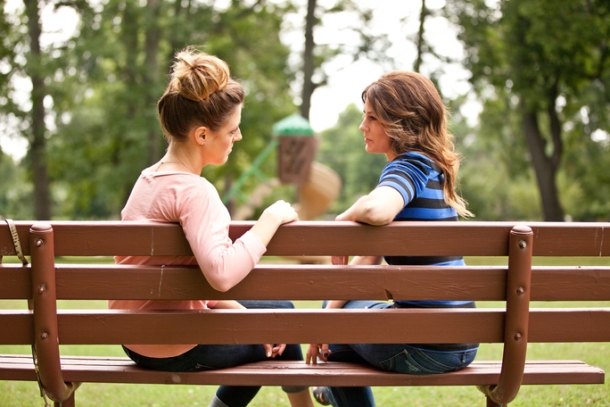 We have been given around 70 to 80 years (Psalm 90:10) to live in this physical flesh that God has given us. What do we do with it? Is it all about accomplishing things, being busy and just living a happy life?
When I read about the deaths of my friends, I ask myself, what is really important in life? Are we just supposed to be born, grow up, get married, have children, grow old and die?
What does God say about our lives? What is our responsibility for the future?
Peace
One scripture that answers these questions succinctly is Hebrews 12:14, which says: "Pursue peace with all people, and holiness, without which no one will see the Lord."
So what does this scripture really say to us? If we are not actively striving to live peacefully with everyone, making an effort to heal breaches that may have formed in our relationships with others, and becoming holy as God is holy, then we will not be in God's family!
Consider 1 Corinthians 13, which teaches us that love is "the greatest of these" (faith, hope and love). The more we study the Scriptures, the more we see the importance of learning how to love Him and how to love one another. Putting into practice the way of love and peace should be one of our highest priorities in life. As Jesus said, "Greater love has no one than this, than to lay down one's life for his friends" (John 15:13).
We can understand and know God's Word inside out, we can understand prophecy—but if we are not showing love to others, then we will not live forever with God as spirit beings.
Breaches and bridges
So shouldn't we ask ourselves, is there anyone I need to build a bridge with? Do I have any breaches with others, including family members? Getting along with siblings can sometimes be challenging if there has been family discord or conflicting opinions on different subjects. But it really is imperative for breaches to be healed!
If we aren't pursuing peace with others, then we will not be with the rest of the firstfruits who get to see and be with God.
Read more about living the way of peace in the Life, Hope & Truth article "The Way of Peace."