Abuse: Facing My Hardest Secret
Posted by Lisa Dickey on June 14, 2018
One of the most terrible evils of this world can cause its innocent victims to endure fear and undeserved feelings of shame all alone. A survivor shares her story in hopes of helping others.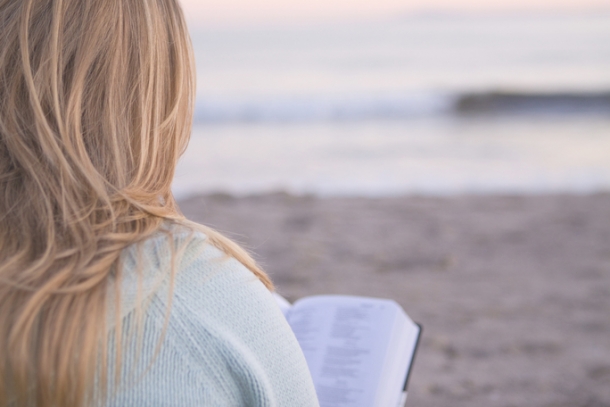 "Would not God search this out? For He knows the secrets of the heart" (Psalm 44:21).
Have you ever kept a secret to protect someone or yourself? I have, and it caused me so much pain that sometimes I didn't even feel like living. I kept my secret because I was embarrassed and afraid of what others might think or say about me if they knew.
My secret
Secrets like this can be very destructive if kept buried inside us and not dealt with properly. I am going to share my secret with you in this blog post, hoping that if you have a deep, dark secret, you will see that it is safe and okay to talk about it and seek proper counseling.
I am a survivor of child sexual abuse.
For over 30 years, I kept that a secret. This can be a very difficult subject to discuss, but victims must realize they are not to blame. It is okay to open up and get those hushed and unspoken words out, so they don't continue to destroy you internally or spiritually.
Growing up, I kept my terrible secret to myself, because my abuser threatened, "No one would believe you, a little girl." He also threatened to have my parents put in prison, beaten or even killed. He threatened the lives of my siblings and their safety.
My abuser used every scare tactic available to keep me quiet … and it worked for many years. Even as a small child, I wanted to protect my family.
I know now that I was wrong. I couldn't protect my family. All I was doing was prolonging my own suffering. If I had spoken up or told my secret to someone I trusted and loved, the abuse would not have gone on as long as it did.
Fear kept me silent
As the years went on, I kept my secret because I was afraid of what others would think about me. My husband was the only person I ever shared this with. I told him my secret before we got married, so he could decide whether to marry me or leave me. Thankfully, he chose to marry me.
We never really talked much more about it, and over the years, I continued to live my life carrying this secret. I didn't talk about or discuss my secret, because who else would actually understand the fear and pain I had suffered? Would other people think I did something to deserve the abuse? Would people think I was a bad or evil person?
All those questions kept me from getting the proper help and counseling I needed.
Coming to a place of healing
One day, about six years ago, I unintentionally came face-to-face with my abuser (far away from where the abuse had taken place). You see, even though I tried to hide from my past abuse, I feel like God knew that I had not dealt with it properly or healed from the trauma of the abuse. He saw that my secret was slowly destroying my health and making me angry and short-tempered.
Once I was confronted with having to face my own abuser and secret, I was scared to death. No longer was I a 45-year-old woman. All of a sudden, I felt like that sad little abused girl all over again.
Over the previous 35 years, I had prayed to God, wanting to come to a place of healing and forgiveness, but I never felt like I reached that place until I finally opened up and told my secret. I believe God was guiding me to a place of healing. Once I found the courage to share my story, I was able to move forward and get the counseling I had needed for so many years.
My hope
So why am I sharing this here? I am now at a place in life where I know that the horrible experience and the ensuing pain and anger I have suffered through the years no longer control me. I am no longer staying quiet. I'm now an advocate for abused children, because I do not want victims of abuse to keep their secrets buried as I did for so many years. I want children, as well as adults, who have experienced abuse to finally be able to break their silence.
I want to share my story with the hope of encouraging others to step forward and get the help I finally got. We don't have to cover up our pain and hide from our past. With God's help, we can face all the things this terrible world throws at us.
For many years, I felt all alone. I actually cried out to God using Psalm 13:1-6 to speak when I didn't know what else to say as I agonized over what I should do:
"How long, O LORD? Will You forget me forever? How long will You hide Your face from me? How long shall I take counsel in my soul, having sorrow in my heart daily? How long will my enemy be exalted over me?
"Consider and hear me, O LORD my God; enlighten my eyes, lest I sleep the sleep of death; lest my enemy say, 'I have prevailed against him'; lest those who trouble me rejoice when I am moved.
"But I have trusted in Your mercy; my heart shall rejoice in Your salvation. I will sing to the LORD, because He has dealt bountifully with me."
Never alone
I see now that I was never alone. God was right there with me through it all, guiding me to healing, forgiveness and a place where I can understand the suffering of others.
God does know our secrets and wants to help us. We just have to ask for His help and be willing and ready to listen to what He has to say to us. It won't be easy, but if you have a secret, don't wait or put off asking for help! Consider finding a trusted person—perhaps a minister, a teacher, counselor or another person you trust.
Of course, God is always our first and best helper. "In God I have put my trust; I will not be afraid. What can man do to me?" (Psalm 56:11).