With All Your Mind
Posted by Erica Golden on May 2, 2017
"I hate the double-minded, but I love Your law" (Psalm 119:113). How do we avoid the trap of double-mindedness?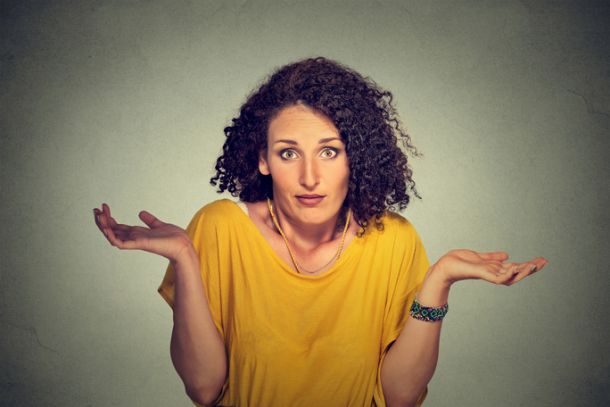 As humans, we often struggle with making choices. We don't want one thing or the other, we want both. Why choose either chocolate or vanilla when you could have them swirled? Many of these indecisive decisions are innocuous—it's not going to hurt anyone for me to have a mix of ice cream flavors.
But for some decisions, trying to choose both can be dangerous and destructive.
Priorities: God or people?
Jesus told His disciples in Matthew 10:37-39, "He who loves father or mother more than Me is not worthy of Me. And he who loves son or daughter more than Me is not worthy of Me. … He who finds his life will lose it, and he who loses his life for My sake will find it."
Throughout the Scriptures, Christ and His followers tell us that we are to love one another wholeheartedly (1 John 2:10-11; John 15:12-13). Christ was not commanding indifference toward family members or toward our own lives, but properly placed priorities. When viewed next to our love for God and our commitment to His calling, our love for any physical thing, even other human beings, should be dwarfed in comparison.
The apostle John exhorts, "Do not love the world or the things in the world. If anyone loves the world, the love of the Father is not in him. For … the world is passing away, and the lust of it; but he who does the will of God abides forever" (1 John 2:15-17).
The key is commitment.
Commitment: God or the world?
The Bible makes it clear that it is simply not possible to choose both God and the world. A middle-of-the-road compromise looks good to many people because they want what both God and the world have to offer.
But trying to equally "serve two masters" is impossible. Ultimately, we can only have one "boss." We can't serve both "God and mammon [wealth]" (Matthew 6:24) or both God and a good time or both God and a career.
The reason is not that these worldly desires are inherently evil; they are a normal part of the way our minds are created. The reason for this problem lies, again, in priorities and commitment. We cannot put any of our other desires on the same level as our relationship with God, because He says that He must be first.
Putting God in control
The First Commandment listed in Exodus 20 forbids us from having any other gods before God. The Second Commandment forbids idolatry. Idolatry can be bowing down to carved stone gods and goddesses, but more often today, it is worship of—devotion to—things, people and ideals besides God.
Only when God is our first priority can other things take their proper place and be obtained in a godly way.
Double-mindedness
The alternative is lukewarm Christianity—a mix of godliness and worldliness that is frankly disgusting to God (Revelation 3:15-16). It's keeping God's laws when they are convenient or fit our personal ideals. It's doubting God's Word and promises, or feeling that one can obtain the things He has promised without Him.
The book of James describes these characteristics as "double-mindedness." James paints a picture of a man who prays for something while disbelieving in God's power to give it. "He who doubts is like a wave of the sea driven and tossed by the wind. For let not that man suppose that he will receive anything from the Lord; he is a double-minded man, unstable in all his ways" (James 1:6-8).
James pleads with his readers to "draw near to God and He will draw near to you. Cleanse your hands, you sinners; and purify your hearts, you double-minded" (James 4:8).
The Greek word translated "double-minded" is dipsychos, literally of two spirits. Thayer's Lexicon says it denotes someone who is "wavering, uncertain, doubting" and "divided in interest, namely, between God and the world."
The Hebrew word translated "double-minded" in Psalm 119:113 means divided in mind, halfhearted and skeptical (Strong's and New American Standard Exhaustive Concordance).
The point is, when it comes to God's way, either you are in or you are out. Your relationship with God must be built on God's terms, and God says that He must be the only god in your life. Wavering between serving God and serving the "lusts of the world" will not satisfy both God and our lusts. Double-mindedness will never bear out what the offer of "the best of both worlds" seems to imply.
Single-mindedness
Christ told His disciples about the level of commitment He was asking for in a parable. "The kingdom of heaven is like treasure hidden in a field, which a man found and hid; and for joy over it he goes and sells all that he has and buys that field" (Matthew 13:44).
God's promise is a promise of eternal life in His Kingdom. What could ever be more valuable than that? But that promise requires something of us—no, it requires everything from us. We must be ready to give up all that we have in order to obtain the promises, because God's way requires absolute and total commitment.
As Moses neared the end of his life, he reminded the children of Israel of their covenant with God (His promises to them and their promises to Him). "Hear, O Israel," he proclaimed, "You shall love the LORD your God will all your heart, with all your soul, and with all your strength" (Deuteronomy 6:4-5).
There is no space for half, or even a third, of our heart, soul and strength going someplace else. All of it, every last bit, must go to God. It is only then—when we serve, love and obey Him first—that the other pieces of our lives will fall into place.