January 2021 Member Letter
January 7, 2021
Dear Brethren,
It was odd writing "2021" on this letter, but according to the Roman calendar, we have now entered the new year of 2021! Of course, the calendar that God originally gave to Israel had its first month in the spring of the year, around the time of the spring equinox. It makes a lot more sense to begin a new year in the spring, when there is the renewal of life, rather than in the middle of winter, as it is here in the northern hemisphere!
We follow the Roman civil calendar for our annual budget and financial planning, but we follow the Hebrew calendar for observing the holy days. With that in mind, you may be surprised to know that as of this writing we are only 12 weeks away from the annual observance of the Passover. This year the Passover will be observed on Friday evening, March 26. This is one of those unusual years when the Days of Unleavened Bread will mirror the days of the week—beginning on a Sunday and concluding on the Sabbath.
As we begin our preparations for the Passover of 2021, I believe none of us will ever forget the Passover of 2020. What a different observance it was! I was like many of you, sitting at home watching the service on our TV with my wife and our daughter, who was unable to return to her husband in El Salvador because of the pandemic. The three of us followed the complete service from home—we washed one another's feet and we partook of the bread and the wine. It was a moving service, given the circumstances, but one which we prefer not to repeat.
Over the past several days, I have watched many people on TV and read many news articles referencing New Year's resolutions. All of them began with "don't let 2021 be like 2020," or "2020 was such a terrible year that the best news we could have for 2021 is that it is now officially over." For me, 2020 was a year of strange contrasts. It was discouraging and confusing to see the devastation brought about by the coronavirus, but even more so, to witness how the nations of the world reacted to the virus, shutting down economies and placing harsh restrictions on citizens. I have never witnessed anything quite like it in my lifetime.
2020 was also a year of great personal frustration and sadness—frustration at having to cancel the most successful international leadership development program in our history, and just when it had begun to produce fruit. Because of aging and retirement, we will need to replace a large percentage of the ministry in the next 10 years. Since we are committed to providing trained pastors for all our congregations around the world, losing a year in that process has seriously slowed our efforts.
And then there was the sadness from the many COVID-19 infections and deaths. For most of the year, Church members were generally unaffected, but that changed toward the end of the year. In the past month we have seen more members infected, and some, sadly, have died.
2020 saw a number of cancellations—in-person church services for multiple weeks, all in-person youth camps, in-person classes for Foundation Institute, all international Feast travel, and the Winter Family Weekend. Even in our days of uncertainty back in 1995 and 2010, we were still able to conduct these programs. But that wasn't the case in 2020.
On the other hand, as I look back on this past year, I also see amazing blessings. On a recent In Accord, Britton Taylor, treasurer for the Church, gave a financial review for the fiscal year 2020. Because of a strong increase in our income over 2019 and a large decrease in expenses due to all the travel restrictions, we are beginning the fiscal year of 2021 with our strongest financial position in our short history. We now have the capacity to expand the preaching of the gospel in ways that did not exist in the beginning of 2020. Even though our financial resources are not unlimited, we are in a position to consider new programs. We have completed our new set in the studio here at the office. This consumed much of 2020, but is now complete. If all goes according to plan, the first In Accord from the new set will be posted to the Church's website this week.
The new set, which was constructed by Jeff Jones, a member in the Sherman, Texas, congregation, opens the door to some amazing possibilities for video—possibilities that we have not seen since we began back in 2010. What a blessing! Mr. Jones saved the Church thousands of dollars, and because of our strong financial position, we were able to pay cash for everything that was done. Even with Mr. Jones' volunteer labor, we still needed to pay for lighting and other studio equipment. But what a blessing to have it all done! I think back to 2010, when we incorporated as the Church of God, a Worldwide Association, and how for the first several weeks there were no funds to even pay the salaries of our ministers. And I also think back to 2019, when we dedicated the newly completed office building, which was itself a work of faith. And because of the generous donations of so many of you, it was completed without putting a strain on our cash reserves.
That brings us to 2021 and the question, What do we see for the Church in the coming year? While the coronavirus pandemic is still raging, there are signs of a return to normalcy. In a number of countries things have begun to change. New Zealand and Fiji are having regular services without any COVID-19 restrictions. This is also true of much, but not all, of Africa. Recently, because of rising infections, South Africa banned in-person church services for a period of two weeks, and Zimbabwe banned in-person church services for the next 30 days.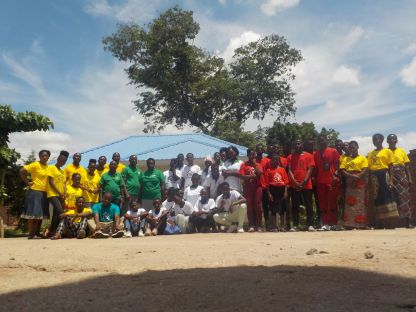 But that is not the case in nearby Malawi. Here are some pictures of a youth camp conducted by the local congregation in Malawi Dec. 20-23, 2020, for 44 campers.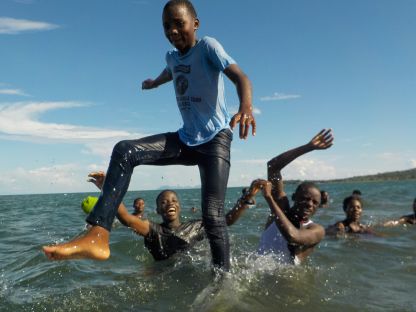 It is hard to explain what a lift I received from viewing these pictures. I am hopeful that we will see many more pictures like these in the summer of 2021. We have set the goal for restarting the International Leadership Program in Africa in May of 2021; we have an international ministerial conference scheduled for August; and we have international Feast sites planned for September.
As we begin the new fiscal year, we have a sound financial plan, approved by the MBOD, that includes, in addition to preaching the gospel, services for holy days, in-person youth camps, Feast sites, church services and leadership development programs. We are hopeful that the regional directors will begin traveling to their areas of responsibility once again. Yet one thing we should have learned from 2020 is that we can take nothing for granted. We have set dates for all these activities, but the fulfillment of these programs isn't entirely in our hands. But I am confident that by putting them into God's hands, we will be just fine. We may need to make some adjustments, but we have proven we can handle those.
In Jeremiah 29:11-13 we read a statement attributed to God from a letter that Jeremiah wrote to the Jewish captives in Babylon:
"For I know the thoughts that I think toward you, says the LORD, thoughts of peace and not of evil, to give you a future and a hope. Then you will call upon Me and go and pray to Me, and I will listen to you. And you will seek Me and find Me, when you search for Me with all your heart."
Here is the key to this next year. If we put our hopes and plans (both personal and for the Church as a whole) into God's hands and if those plans are in accordance with His will, we will have success, even if outcomes are different from the way we envisioned. Seeking God with all our hearts is necessary for we "who once were not a people, but are now the people of God" (1 Peter 2:10). The real lesson of 2020 is that without God we can do nothing. We must have His involvement in our lives if we are to be successful, collectively and individually, in this next year.
Let's begin preparing now for the Passover and seek God's direction and involvement with all our hearts, knowing that God will "listen to us" and give us "a future and a hope." I pray daily for God's direction and involvement in all our activities. This is the true lesson from 2020 and, in reality, from every year! Without His involvement, nothing else really matters. I remember a great quote from Les McCullough, a longtime minister in the Church of God, a few years before his death. He stated that if God wasn't involved in something, then he did not want to be either. I trust we all feel the same way! I know I do!
Sincerely, your brother in Christ,

Jim Franks