Is It Okay to Compromise?
Posted by Kendrick Diaz on November 21, 2017
We all face issues in life where we have to choose between obedience to God or compromise. How should we handle these difficult times?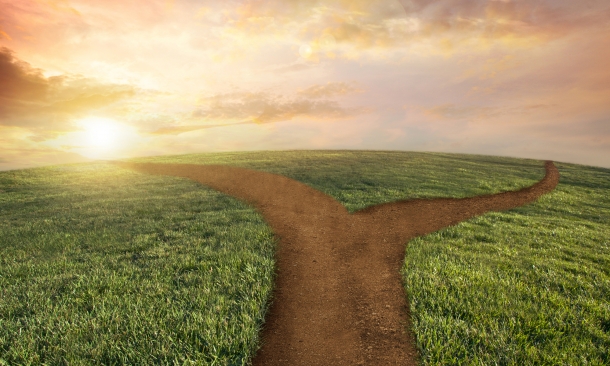 God's way of life can be hard. Jesus Christ, who Himself experienced the struggles that come from following the Father, compared the path to the Kingdom to a "narrow gate" and a "difficult" way (Matthew 7:13-14).
Eventually all Christians will be confronted with choices. If your boss asks you to work on the Sabbath, what will you do? If your friends encourage you to have sex outside of marriage, what will you do? What if you're pressured to steal something in order to be accepted by your peers—how will you respond? These situations can test our faith: Will we wholeheartedly follow God, or will we compromise?
What is compromise, and why do we do it?
Compromise is basically allowing the temptations of this world to triumph over God and His law in our minds and lives. Compromising can take many forms, but it always involves failing to put God and His law first in our lives. It can show itself in such ways as:
Twisting scriptures out of context to suit your purpose.
Rationalizing sin to avoid having to make sacrifices.
We compromise because the possibility of losing a job, friends or even the approval of family members can make us panic. Human beings are naturally inclined to follow the path of least resistance. We try to avoid suffering and often focus more on what could go wrong, as opposed to what could go right.
How we shouldn't respond
Let's zoom in on a more specific scenario as an example. Imagine you've been working at a certain sales company for several years. You have a good relationship with your employer and your coworkers and, so far, haven't encountered any real issues. For the most part, your beliefs have been recognized and accommodated. But suddenly your company starts losing revenue, and your boss resorts to asking all employees to start working on Saturday to help the company. What do you do?
Sometimes, in situations like this, human nature can look for loopholes. We sometimes simplify the situation to the point where it looks like this: If I don't work on the Sabbath, I may be fired and exchanged for an employee who is willing to. God wouldn't want me to lose my job, right? How would I provide and take care of myself if I am let go? Plus, I can't tithe if I don't work.
We reason within ourselves why this time is different. We look at the stakes of refusing to come in on the Sabbath, and we weigh the possible outcomes. We may fall into the trap of convincing ourselves that breaking the Sabbath for a short time isn't that serious. In other words, we consider compromise.
The problem is, this thinking is human reasoning, not godly reasoning. Proverbs 14:12 states: "There is a way that seems right to a man, but its end is the way of death." Godly reasoning is described in Proverbs 3:5: "Trust in the LORD with all your heart, and lean not on your own understanding."
What God would like us to do
God charges us to "carefully keep all these commandments which I command you to do" (Deuteronomy 11:22). He doesn't ask us to follow His commandments only when they are convenient! He instructs us to keep them unconditionally—whenever, wherever and regardless of the circumstances.
The apostle Paul encourages us to "not grow weary while doing good, for in due season we shall reap if we do not lose heart" (Galatians 6:9). So, when the situation looks hopeless, we have to prioritize God and His law no matter how discouraging the outcome could be.
Encouraging scriptures
There will be times when we may find ourselves doubtful, hesitant, indecisive and questioning whether or not it's worth it. After all, why would God allow us to lose our jobs, friends or even good relationships with family members for the sake of keeping His law? Here are just a few scriptures that can encourage us if we struggle with these kinds of doubts:
"For I know the thoughts that I think toward you, says the LORD, thoughts of peace and not of evil, to give you a future and a hope" (Jeremiah 29:11).
"'Bring all the tithes into the storehouse, that there may be food in My house, and try Me now in this,' says the LORD of hosts, 'if I will not open for you the windows of heaven and pour out for you such blessing that there will not be room enough to receive it'" (Malachi 3:10).
"Blessed is the man who endures temptation; for when he has been approved, he will receive the crown of life which the Lord has promised to those who love Him" (James 1:12).
"Therefore do not worry, saying, 'What shall we eat?' or 'What shall we drink?' or "What shall we wear?' … For your heavenly Father knows that you need all these things" (Matthew 6:31-32).
The most important thing to remember is that God sees what we are facing and promises to take care of us. These situations may not always turn out the way we'd like—but God promises to be with us and work things out for the best. Sometimes, we just have to take Moses' advice: "Do not be afraid. Stand still, and see the salvation of the LORD, which He will accomplish for you today" (Exodus 14:13).
For more insight into trials of faith, read "Putting God to the Test" and "What Am I Supposed to Learn From This?"