Never Stop Fighting!
Posted by JoAnna Porter on August 24, 2017
There are times a dad's advice gets forgotten or tossed away. But there's a piece of advice my father gave me that I will never forget—to never stop fighting.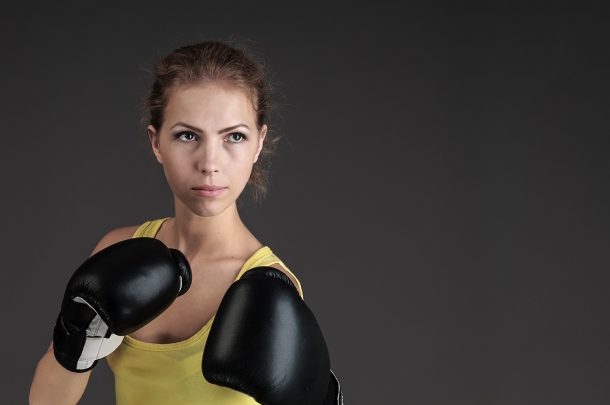 Years ago, during one of my dad's talks, he gave me and my siblings a piece of advice that I will never forget:
"So long as there is breath in your body, you never stop fighting."
My dad's instruction was originally given in the context of a news report about a kidnapping or someone being attacked. Dad wanted us to always try to find a way to get home or get away from a bad situation.
But now that I'm older, his advice to "never stop fighting" has taken on a different meaning for me. Thanks to sermons I've heard at church, it now reminds me that I must never stop fighting to become the person God wants me to be.
God's expectations
Just as my father encouraged his children to never give up, God also asks His children—His called-out ones—to never stop fighting. He wants us to keep fighting to change and become the people He called us to be.
Christ's life is the perfect example of never giving up the fight to resist the influence of evil. He spent 40 days and nights in fasting and prayer. Then the devil came and tempted Him with the lust of the flesh (food), pride of life (taking risks to prove His importance), and the lust of the eyes (power) (Matthew 4:1-11; Hebrews 4:15; 1 John 2:16).
Because of His commitment to fight, Christ passed each of these tests with flying colors.
He wants to see us pass our spiritual tests the same way.
Paul the fighter
If you are struggling with weaknesses that are hard to fight, remember what the apostle Paul wrote to the Philippians. Paul recognized his own inadequacies and need to continually press forward. In Philippians 3:12-14, he wrote:
"Not that I have already attained, or am already perfected; but I press on, that I may lay hold of that for which Christ Jesus has also laid hold of me. Brethren, I do not count myself to have apprehended; but one thing I do, forgetting those things which are behind and reaching forward to those things which are ahead, I press toward the goal for the prize of the upward call of God in Christ Jesus."
Yes, we are going to make mistakes, and they will hurt. But, as Paul said, we must repent and continue to press forward.
The reward
Nearing the end of his life, Paul expressed this confidence in 2 Timothy 4:7-8:
"I have fought the good fight, I have finished the race, I have kept the faith. Finally, there is laid up for me the crown of righteousness, which the Lord, the righteous Judge, will give to me on that Day, and not to me only but also to all who have loved His appearing."
If we, like Paul, keep fighting to do what pleases God, we, too, will be given that crown of righteousness.
So remember to always tell God: "As long as there is breath in my body, I'll never stop fighting!"
Is your definition of repentance a little fuzzy? See our article "What Is Repentance?"