The Interesting Relationship Between Fear and Love
Posted by Joshua Travers on April 25, 2017
The Bible teaches that love and fear are opposites. How does the Bible define true love, and why is love the opposite of fear?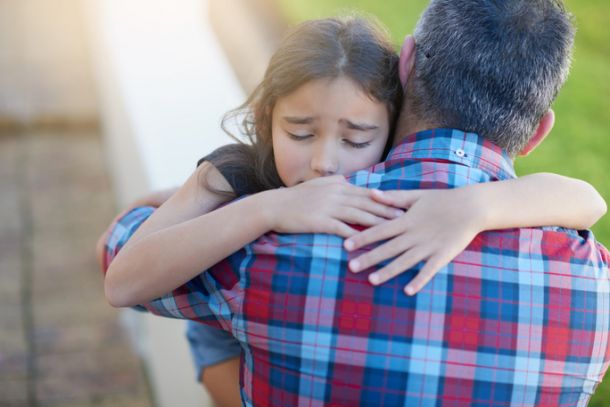 Everyone dreams about love, but few realize what it actually is.
Godly love is very different from the fleeting romantic feeling or physical passion portrayed in movies and television. Godly love is outgoing concern for others. Since the word love actually describes God Himself (1 John 4:8), it's important that we understand what love is and demonstrate it in our lives.
Love is not …
To understand what love is, it can be helpful to figure out what love is not. When we think of the opposite of love, we normally think of:
Hateful anger that can actually desire the destruction of others.
Apathy, a total lack of care and concern.
But, according to the Bible, there is also a strong contrast between love and fear. The apostle John writes, "There is no fear in love; but perfect love casts out fear, because fear involves torment. But he who fears has not been made perfect in love" (1 John 4:18). This verse is not simply saying that love and fear are two different things. This verse is saying it is impossible for love and fear to harmoniously coexist!
Fear is not a part of love. God's Spirit, the power that reflects His character, is not "a spirit of fear, but of power and of love and of a sound mind" (2 Timothy 1:7).
Love is …
God's Word gives us many details about love. Paul wrote a whole chapter defining love (1 Corinthians 13). Essentially, love is selfless concern for others, while the opposite of love is selfishness.
Love is also defined by God's law (Matthew 22:37-40). God's law isn't something to inspire fear and torment in us, but a guide to show us how to love God and man.
Fear is …
Fear is entirely different from love. Fear often comes when we feel we're in danger. This kind of fear can weaken our faith, as seen when the disciples were fearful during a storm (Matthew 8:24-26).
But doesn't the Bible speak of the fear of the Lord? This kind of fear is based on respect. God does want us to have a healthy reverence and respect for Him. And this fear can also be a motivator for obeying. Indeed it's not uncommon to find some who obey because they're scared they'll be punished if they don't.
But God doesn't want us to obey Him out of terror. Instead, He desires that our respect for Him grow into deep appreciation for Him and His way of life. Ultimately, God wants us to obey and follow Him out of love (1 John 5:3).
Love and fear in the end
John tells us that "love has been perfected among us in this: that we may have boldness in the day of judgment; because as He is, so are we in this world. There is no fear in love; but perfect love casts out fear, because fear involves torment. But he who fears has not been made perfect in love" (1 John 4:17-18).
When we truly love God and act on that love, we will not fear God's punishment. Loving God is displayed by living by His laws with the help of the Holy Spirit. When we live God's way of love, we have nothing to fear.
To learn about the proper fear we are to have, read: