Linsanity, March Madness and the Mardi Gras Mentality
Posted by Mike Bennett on February 20, 2012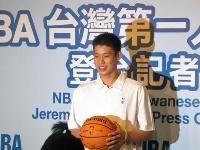 Why do some men go crazy for whatever their latest obsession is? If we work hard, is that an excuse to be allowed to go a little crazy sometimes?
First, a couple of disclaimers. Lest anyone misunderstand, I love basketball. I'm not very good at it, and I don't have time to watch many games any more, but that doesn't keep me from waking up from a dream leaping for a rebound or shooting a fade-away jumper. I seriously dream about basketball!
About Linsanity: I am in no way putting down 23-year-old Jeremy Lin's amazing feats in turning the New York Knicks' season around with a string of exciting wins. I have been impressed with Lin's concentration in the midst of all the media insanity that surrounds his sudden rise to stardom. Will his hot streak end? Will his 433,000 Facebook fans (that was as of Feb. 14—up 940 percent in just 11 days!) forget him? Will his Cinderella story—no basketball scholarship, undrafted by the NBA—be forgotten as quickly as he burst on the scene?
Fans (short for fanatics) are notably fickle that way. We go crazy for the latest shooting stars, but forget them when they fizzle.
Not a fan
To me, terms like Linsanity and March Madness (college basketball fans' monthlong obsession) are symptoms of a crazy sports-entertainment-media complex. You could say I'm not a fan of all the sports media hype. Why does everything have to be more insane or extreme? Why March Madness? Worse, why do guys do truly crazy things like rioting when their team loses—or wins? Our European readers will especially identify with the football hooliganism that breaks out at times.
There is a time for recreation, of course. And when you work hard, you do need time to relax. But it seems too many men live for the weekend, focus on entertainment at the expense of their families and excuse their excesses as a way to let off steam—and the pack mentality often takes over!
Their wives wonder how they can find the time, money and energy for nonstop sports, beer-guzzling and other craziness—while neglecting kids' concerts, home repairs and their wife's needs.
The logic of Mardi Gras
It's all part of the same logic that produced Mardi Gras—Fat Tuesday, or Shrove Tuesday in Britain and Commonwealth countries. In parts of the world it is also known as the end of Carnival—the time of self-indulgence and craziness before the 40-day "fast" of Lent that starts on Ash Wednesday.
First, realize that the Bible doesn't teach Christians to observe Lent or Ash Wednesday. These were customs that were developed after the time of the New Testament. And the Bible certainly doesn't teach or condone the celebration of Mardi Gras.
History.com says, "A Christian holiday and popular cultural phenomenon, Mardi Gras dates back thousands of years to pagan spring and fertility rites. Also known as Carnival, it is celebrated in many countries around the world—mainly those with large Roman Catholic populations—on the day before the religious season of Lent begins."
So, before you try to be good (or do penance) for a while, you have an excuse to go wild? That seems to be the mentality of Mardi Gras and of many of the other extreme obsessions men get into.
Craziness of Carnival
I have in front of me a photo of a German finance minister dressed for Karneval (as it's known in German) on the cover of The Wall Street Journal with a multicolored Mohawk, a vicious looking collar and disturbing makeup. You never think of German finance ministers letting their hair down (or up!) like that.
But Carnival seems to be an excuse for all kinds of strange and bizarre behavior. It's definitely a time for Christians to stay away from the risqué celebrations of Rio or New Orleans.
Channeling the energy
The Bible does address some of the underlying factors that lead to men's fanaticism and the Mardi Gras mentality. God created us to want to apply ourselves wholeheartedly to something. But as King Solomon discovered, most of what we find to do in this life is not satisfying. In fact, it can all seem meaningless (Ecclesiastes 2:17). So we look for something else.
Sports and entertainment can provide distraction and excitement. We can throw ourselves into them with intensity and even craziness. And we excuse any excesses since we have to spend most of our time working hard and doing the right things. So we need a release. We need to let off some steam. We need to get a little crazy sometimes.
Is that okay?
When these things cross the line into drunkenness, neglect of our families or other wrong behavior—no, it's not okay. And it really isn't satisfying in the long run.
Solomon, after trying every kind of entertainment he could imagine, came to the conclusion it was all meaningless. So what was his advice at the end of the book?
"Fear God and keep His commandments, for this is man's all" (Ecclesiastes 12:13).
The Bible has a lot more to say about the benefits of God's way. God's plan is the source of true meaning to life. When we find what is truly satisfying to channel our energies into, then we can find something worth doing with all our might (Ecclesiastes 9:10). We can throw ourselves into a mission that will make a real difference for billions of people!
Learn more about the meaning of life and God's plan:
Mike Bennett coordinates the blogs for cogwa.org. He and his wife Becky and daughters attend the Cincinnati/Dayton, Ohio, congregation of the Church of God, a Worldwide Association.